CCMOBILE
---
Video Surveillance Anywhere & Anytime
CCMobile is Instek Digital's free mobile application - See and Respond from anywhere and anytime!
Designed to be an additional safeguard option in protecting vital video data that needs to be reserved for indefinite storage periods, the Instek Digital™ Archive Server allows remote video data archival of multiple camera sources and any number of NVRs.
CCMobile allows you to view surveillance videos from Instek Digital™ NVR from anywhere and 24/7 from an Android smartphone or tablet. CCMobile is a must for security managers who are on the move and require to respond to incident immediately. You can download CCMobile on Google Play for free. CCMobile provide key features – for example real-time video streaming, instant playback, download and export video data, snapshot, automatically NVR Detection, control PTZ Cameras, etc.
Key Features:
real-time video streaming: view up to six live video streams on the go
instant playback: instantly view recorded surveillance videos with configured timeslot
control PTZ cameras: control Pan/Tilt/Zoom cameras with your phone or tablet
download and export video data: download video and export it
automatically NVR Detection: with just one button click – list all the NVRs in the network
create and save personal patterns: create and store personal favorite patterns and view them with just a click
one click snapshot for evidence: easily take snapshots for evidence
layout 1x1, 2x2 and 2x3/3x2: view up to six cameras simultaneously
support Android 4.1 and up: view video surveillance from any smartphone and/or tablet with Android 4.1 and up
various network Support: support Wi-Fi, 3G and 4G network
view in landscape mode: rotate the device to view surveillance videos in landscape mode
full screen mode: view any video in full screen – by clicking two times on the player

scan the QR-code to download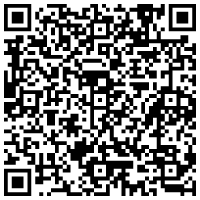 scan the QR-code to download