NCCTV HD
---
TV-Wall Solutions
Instek Digital™ nCCTV HD is a powerful TV-wall solution that streams Full-HD video to 10 displays utilizing only one device. It displays all video-data from Instek Digital™ video recorders or archive servers with the highest performance. Multiple nCCTV HD's can run at the same TCP/IP network at the same time - allowing to create TV-wall without any limitations. Videos can dynamically viewed through predefined camera patterns and tours. Operators can see the same view simultaneously and also focus on independent matters. It is the ideal solution for large surveillance project to view large numbers of camera in one overview.
Features Highlights:
a single device can display 147 D1 video streams up to @30 fps simultaneously
easily plugged into the TCP/IP network
predefined camera patterns and tours
support up to 7MP resolutions
support camera sequence
Windows 7 Pro 64bit OS
H.265 and H.264 supported
instant remote viewing of any analog camera and IP-camera from any NVR
remotely manageable using Instek Digital™ TV-Wall WIZ
support up to 10 displays for constructing a TV-wall
alarm popup & pattern
monitor stitching
support Picture-in-Picture (PIP)
Pure Innovation & Pure Power
---
Full HD 1080p
Full videos more clear
Performance vs Cost
Cost-effective solutions, only one device supporting up to 10 displays
Flexible Video Viewing
Create personal patterns and tours, to monitor efficiently
User-Friendly Operations
Easy operations utilizing Instek Digital™ Monitor Pad
Video Rotation
View multiple videos within one window
TV-Wall WIZ
A wizard application to operate the TV-Wall
Benchmark
---
number of players
147
D1
114
D1
103
720P
70
72
D1
720P
60
Full HD
38
38
720P
Full HD
22
Full HD
HR-NC5402-HDA
HR-NC5406-HDA
HR-NC5410-HDA
TV-Wall WIZ
---
Instek Digital™ TV-Wall WIZ is an application controller to manage and monitor a TV-Wall. It allows multiple security managers to view video-data at the same time simultaneously and reduce response time in case of an emergency. This application can simple be installed on Instek Digital Command Center client computer and by connecting to the same network as Instek Digital's NVR and nCCTV HD, Instek Digital™ TV-Wall WIZ makes Instek Digital™ TV-Wall solution complete. Instek Digital™ TV-Wall WIZ is an easy to use application and in case of emergency, videos can also be shared to other TV-Walls at other locations. For example when one police station is following a suspect and needs assistance from another police station, they can share the video with the suspect for quick response.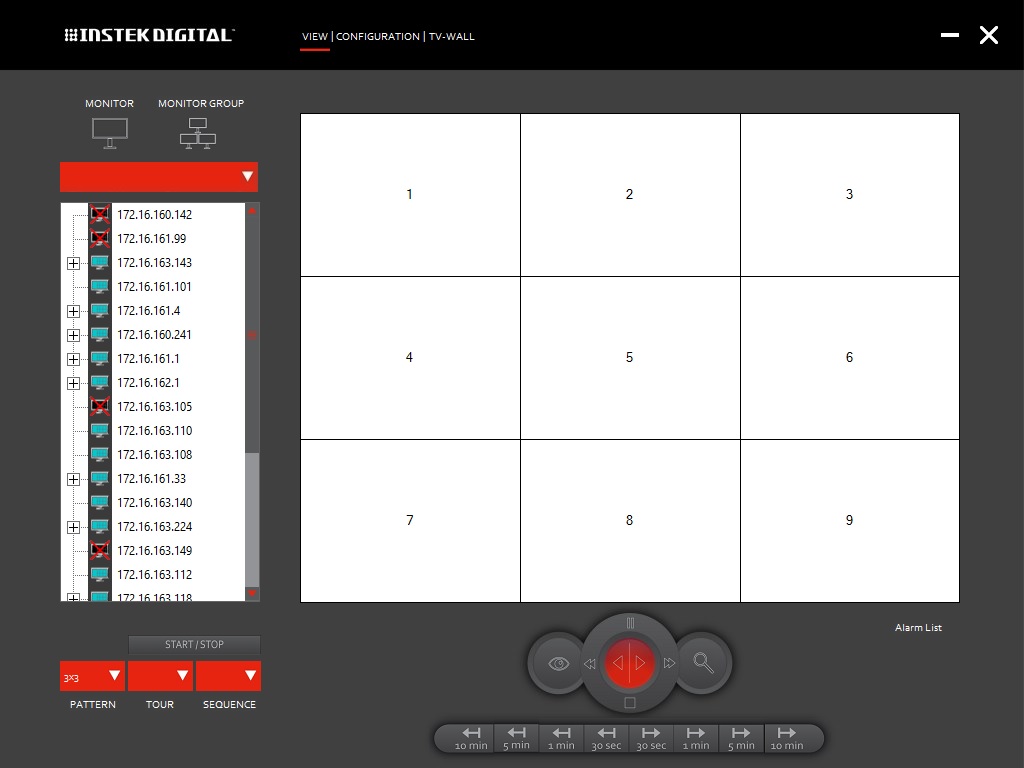 TV-Wall WIZ has the following functionalities:
---
Monitor Stitching
Combine multiple monitors to view it as one large display. Up to maximum 10 monitors can be stitched as one large TV-wall - making it the most powerful solution for a TV-wall
Picture-in-Picture (PIP)
Pre-define Picture in Picture (PIP) tool to focus on detailed video image
Alarm Popup & Pattern
As soon as the server receives an alarm - a window will popup with the pre-defined pattern
VIEW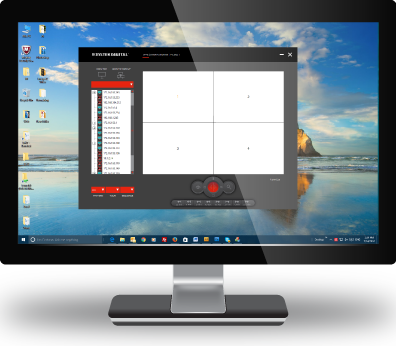 The View screen allows users to live view and playback security videos on the TV-Wall, select different patterns, tours and sequence
CONFIGURATION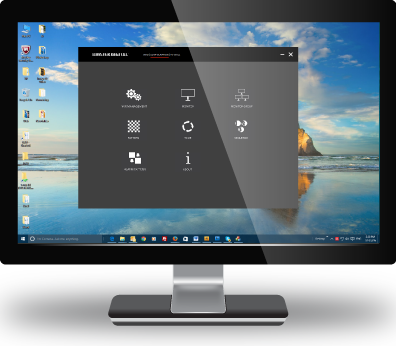 The configuration screen makes it easy to select NVR's, configure monitors, create patters, tours and sequence. Also alarms can be configured and software version can be checked
TV-WALL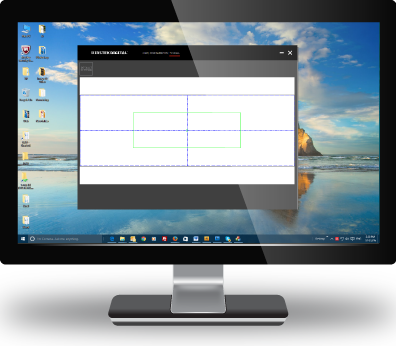 The TV-Wall screen is a virtual representation of the TV-Wall, allowing users to configure each individual monitor on the TV-Wall. Such as stitching monitors to create one large display